Yesterday evening The 2012 National Book Awards took place. The first National Book Award was given in 1950. Since then it recognises and praises the best of American literature. And here are this year's proud literary winners:
Fiction
Louise Erdrich, The Round House
Strong book about crime and (in)justice in one reality where two tribes live: the whites and the Ojibwe nation. Geraldine Coutts suffers after brutal attack and rape. Her son Joe tries to find a way to know the truth, bring his mother to the world and find justice on his own.
Non-Fiction
Katherine Boo, Behind The Beautiful Forevers: Life, Death And Hope In A Mumbai Undercity
American Pulitzer Prize winning journalist shows a reader a completely new world of India so much different from beautiful and colorful postcards. She portrays life in Mumbai slums, the narration is emotional, the story touching and while reading it's hard to believe that what could be a fiction story is in fact reality.
Poetry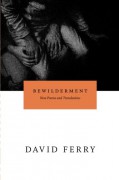 David Ferry, Bewilderment: New Poems and Translations
Very personal by at the same time universal. Ferry's poems are full of self awareness, humor, eloquent and colloquial language showing author's high skills in jumping between them and not losing emotional character but expressing it even more.
Young People's Literature
William Alexander, Goblin Secrets
A fantastical journey with suspense and magic evoking with each page being turned. An account of fraternal love, friendship and family bonds accompanied with fast paced adventures. Let us present you Rowan, Rownie, witch Graba and bunch of goblins and let the story begin.
Congratulations to all winners and finalists!