New year, new books, new challenges. It's mid of January, high time to pick some great reads. If you still have no reading plans for the first month of the new year, here are some book recommendations from BookLikes Blogs.
& more
Bitter Spirits (Roaring Twenties) - Jenn Bennett - Roaring twenties? Raw lust? Black magic? Sold! The moment I read this blurb and saw positive ratings from book bloggers that I trust, I knew I needed to read this.
The Emperor's Blades (Chronicle of the Unhewn Throne) - Brian Staveley - I've recently started reading and enjoying high fantasy, and have been looking for more books to read in this genre.
A Mad, Wicked Folly - Sharon Biggs Waller - The fact that the story is set in the 1900s in London is enough to tempt me.
Read more about Tullia's January book releases: January New Releases I Can't Wait to Read
& more
It is again a new year, and I can tell you all, it will be filled with books. I will however try and take it easier this year. 700+ books is fun, but also a bit stressful at times. Now for January, a bit busy in regards with books. First of all, my pre-orders (I got quite a few and I will only list those I haven't read yet, some pre-orders are books I already read, but I was waiting for to come out in paperback).
More about January books picked by Twirling Book Princess here: Books to Read for January 2014
These are some of the books that I plan on reading in January. Oh and I'll be posting my review of "Girl on the Golden Coin" in January as well.
The Martian: A Novel - Andy Weir - This one is about an astronaut who is one of the first to walk on Mars and finds himself stranded there.
Longbourn - Jo Baker - I am usually wary of books about Jane Austen's characters but this looked interesting so I decided to take a chance on it.
The Hobbit - J. R. R. Tolkien - I am ashamed that I have yet to read this and Lord of the Rings so I have decided to read them during 2014.
Check out more January Books from Denise: January Books
& more
Happy New Year! My 2014 Mt. TBR goal is 36 books - qualifying books include The Stockholm Octavo, Command Authority, The Great Gatsby and Agnes Grey. A whole wonderful year of books awaits, beginning with: The Great Gatsby - DWS book of the month; The Lion, The Witch and the Wardrobe and Prince Caspian - Narnia group reread...
Discover more January 2014 Books picked by CindyG.
If you already figured out what to read in January, make plans for next months.
& more
Mistwalker by Saundra Mitchell -
There is a lighthouse on the cover of this novel! I must love it! Also the synopsis sounds right up my alley.
White Space by Ilsa Bick - A girl jumps in to the pages of books, pitched as The Matrix meets Inkheart, get on my shelf now!
Panic by Lauren Oliver - I really like Lauren Oliver's writing style and I'm excited to learn what the panic is.
Winterspell by Claire Legrand - This is a re-telling of The Nutcracker! I love love that ballet and have really high hopes for this novel.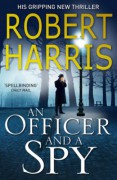 and more
If your TBR pile will get suspiciously small and you'll be still craving for new stunning reads, you can always visit Debbie's Spurts blog where you can find new releases roundups and fill up your Planning to read shelf :-)
See January New Releases, Week 5 (Jan. 26-31) and February New Releases, Weeks 1 and 2 (Feb. 1-8)
What are you reading this month?
BookArt Photo Credit: CARA BARER PHOTOGRAPHY