August comes to an end but it's still time to fill up your TBR shelf with August born writers, and your minds with their wise words. Let's start today!
(August 1, 1819 - September 28, 1891)
Most popular books by Herman Melville on BookLikes: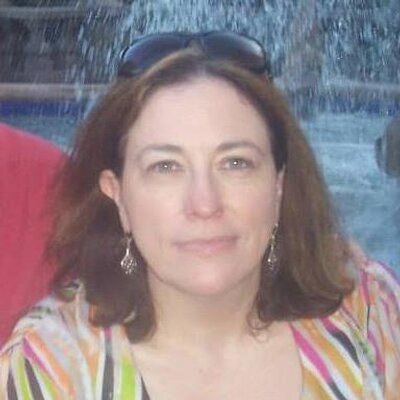 Israel Potter-The easier side of Herman Melville
I had never read a thing by Herman Melville and couldn't have told you anything he wrote except for Moby Dick before I took a class about him. I've really come to enjoy his writing. If all you've experienced of Melville is Moby-Dick, you might be surprised by his other writings. This book is a straight forward narrative of the life of a Revolutionary War soldier. It's based on a autobiography of a real soldier but Melville does fictionalize it and loves to add in historical characters... read full review
Julian Meynell's Books reviewed:
This is a collection of short stories and novellas. The two stand out pieces are the Benito Cereno and Bartleby the Scrivener. It is all pretty interesting and worth reading though. I find Melville just about the most difficult writer that there is and I don't really think that I understand him at all. But his words are beautiful and there is a lot going on...
read full review
(August 3, 1920 - November 27, 2014)
Most popular books by P.D. James on BookLikes:
Tower of Iron Will reviewed:
I believe it was Red Skelton who said that to be a writer you have to be a close observer of human nature, but not so close that you start to hate everyone. P.D. James seems to frequently drift across the line into hating everybody. The men in James' world tend to be pompous, self-absorbed, preening narcissists, but they are almost nice compared to the women. The women are often petty, manipulative, mean-spirited and deliberately cruel... read full review
MOONLIGHT READER reviewed:
I went through a period of my life maybe fifteen years ago where all I read were mysteries, mostly mysteries written by women. P.D. James, Elizabeth George, Martha Grimes figured prominently during this reading era. All three of them featured male detectives - real detectives, not amateurs - Adam Dalgleish, Tommy Lynley and Richard Jury, respectively... read full review
(August 16, 1920- March 9, 1994)
Most popular books by Charles Bukowski on BookLikes:
JeffreyKeeten reviewed:
Henry "Hank" Chinaski can't believe he is still alive. His hard drinking, hard living contemporaries are all dead. He is the last barfly standing. He has simplified his life, married a good woman, cut down his drinking, quit eating sugar and red meat, and relaxes by going to the racetrack everyday. The diseased part of his life, the writing, is still there humming in the back of his brain, regardless of how much he drinks or how many horse races he watches. He has to write... read full review
Judy Croome: Author on the Prowl reviewed:
You Get So Alone At Times (that it just makes sense) by Charles Bukowski
Put aside any politically correct concerns you have before reading this volume. Bukowski's Hemingway-esque voice doesn't leave room for any sensitivities. His poetry is the better for it - unsanitized, vibrant, loud, coarse and unique, these poems are full of the pain & humour of being an ordinary human being in the 20th century... read full review
(August 22, 1920 - June 05, 2012)
Most popular books by Ray Bradbury on BookLikes:
Tea, Cats, and Books reviewed:
Keeping with the theme, this is a book I'm surprised I got out of school without reading but always intended to read at some point. And now I have! I did, however, finish the last half of the book while spending way too much time on a train and while I was heavily sleep deprived. So I may be a bit fuzzy about some of the details. The message of the story is clear to me though. In a society where books are burned, the scariest part is not that books are burned. It's that by burning the books you are destroying ideas... read full review
Stitching Dwarves reviewed:
So this is my second Ray Bradbury book. The first was Fahrenheit 451 and oh my god I loved it. I think I read it in like two hours. This one a friend said she loved and it was the closest she ever read to harder science fiction. (I know it's not hard science fiction and didn't expect that, I just wanted to read it.) This one is a bunch of short stories strung together Chronologically about Mars and Earth, or rather our exploration and settlement of it. I'm not usually a short story fan but these are worth the exception... read full review
(August 24, 1899- June 14, 1986)
Most popular books by Jorge Luis Borges on BookLikes:
Demoniacally Reading reviewed:
Three Versions of Judas (Artifices):
I tried to read this in spanish only to find myself wondering if I was reading the right thing. The story is written as an academic article despite being fiction. It reminded me of some of Edgar Allan Poe's (or was it H.P. Lovecraft?) stories that people originally thought to be true. Anyway, this short story presents us the work of Nils Runeberg regarding the "true identity" of Judas. After extreme criticism, Runeberg rewrites his work and presents a different thesis...read full review
Julian Meynell's Books reviewed:
The Book of Sand & Shakespeare's Memory:
I first read Borges about twenty five years ago, when I read the collection Labyrinths. That collection has stayed with me and I have thought about several of his stories many times over the years, but I never went on to read more, until this book. This is a collection of short stories from the end of Borges life... read full review
Mary Shelley
(August 30, 1797- February 1, 1851)
Most popular books by Mary Shelley on BookLikes:
Lora's Rants and Reviews reviewed:
Frankenstein:
Frankenstein starts out in a format that I usually don't like much, that of reading letters that give information, but it is done with strangely beautiful writing and I do think I would have read the whole book in this format if it had been written that way. However, this only forms a sort of lengthy prologue to the story proper and changes to standard prose chapters in Chapter One. What strikes me is the quality of the writing... read full review
ANI'S BOOK ABYSS reviewed:
Thoughts: Frankenstein:
To be totally honest, the book itself only received 2 Stars; the extra 1 Star is for the fact that this book continues to remain a popular historical classic after all these years and I can see reasons why. I don't claim to be a good critic of literature. Analyzing books in high school was one of my least favorite assignments. I read for enjoyment and entertainment; I like what I like and I don't like what I don't like. Frankenstein has been on my reading list for a long time for various reasons that aren't even all that significant. I'm glad that I've finally read it, but I'm not going to deny that I only partially enjoyed it... read full review