This fall book season can be one the most fruitful in recent years. Publishers are planning massive book release expansion, booksellers rub their hands and book readers make space on their bookshelves :)
Upcoming months will be interesting due to popular authors' new publications which are must-have and must-read by many readers. J. K. Rowling's fans cannot skip The Casual Vacancy (Sep 27) which is author's first book aimed at adult readers. Pulitzer Prize-winners Junot Díaz (awarded in 2008 for The Brief Wondrous Life of Oscar Wao) and Michael Chabon (awarded in 2001 for The Amazing Adventures of Kavalier & Clay) are releasing on September 11 This Is How You Lose Her and Telegraph Avenue respectively. Literary fiction readers will be happy to find new book by Ian McEwan Sweet Tooth (Nov 13) and Barbara Kingsolver's Flight Behavior (Nov 6) as well as Emma Donoghue's Astray (Oct 30) and Silent House by Orham Pamuk.
Those who love series will be thrilled as many writers decided to reveal next book parts in Sep-Nov period. Let's just mention Justin Cronin's The Twelve (Oct 16) book two in The Passage Trilogy, Winter of the World by Ken Follet (second installment in Century Trilogy, Sep 18), Riordan's third book in Heroes of Olympus The Mark of Athena (Oct 2), Lee Child's next Jack Reacher adventures in A Wanted Man (Sep 11), Stephanie Plum's mystery Notorious Nineteen (Nov 20) by Janet Evanovich, Nora Roberts's The Perfect Hope (no. 3 in The Inn Trilogy) and Lullaby by Amanda Hocking (Watersong Novels, Nov 27). More upcoming books can be found here: Fall 2012 Books.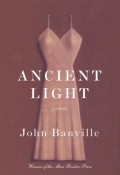 This week was also busy with over 30 new books put on sale. We've shelved them on Booklikes New Releases shelf.
So what book are you waiting for?